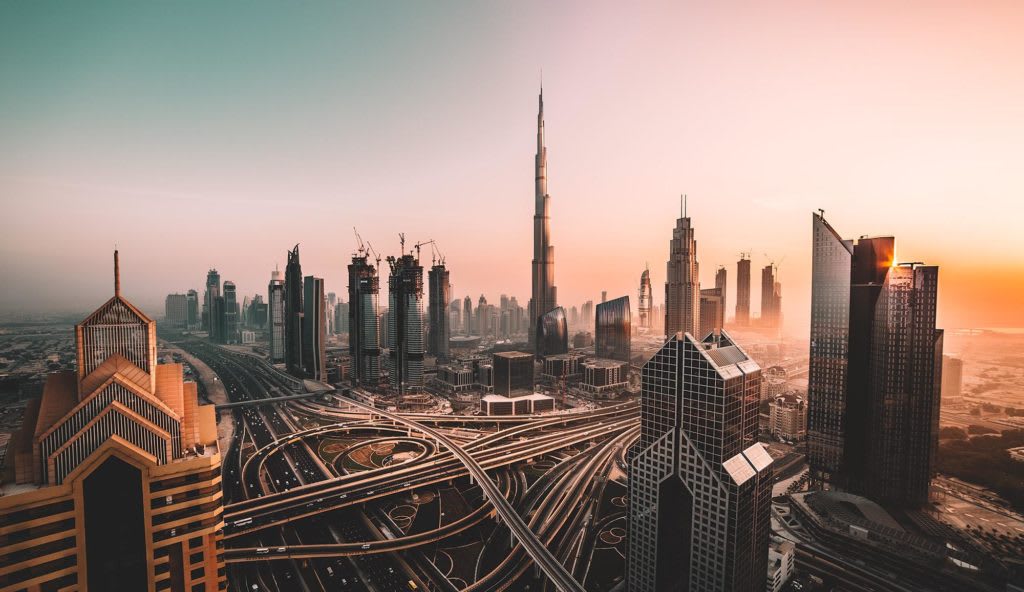 Real estate is the gold mine of the modern world, and Dubai's property market offers much for investors. For some time it has been growing exponentially and the future holds significant investment potential.

​​​​​​​The UAE government has launched some powerful initiatives recently and has allowed foreign investors to explore and invest in the real estate. Furthermore, the government has been trying to experiment with new policies, such as new visa rules, business incentives and other economy-boosting measures to further enhance the property industry.
What Are Expectations for Post-Expo 2020?
According to a recent "Construction in the UAE – Key Trends and Opportunities to 2023" report, the investment opportunities and the economy in UAE will thrive within the next five years. This massive and exponential growth is attributed to initiatives launched by the government, along with high oil prices. The new policies will improve investors' confidence in Dubai real estate, which, in turn, will create more opportunities.

For the last few years, the real estate market in Dubai has suffered somewhat. However, with stabilizing oil prices and new initiatives, the real estate industry is expected to grow at a compound annual growth rate of 4.64 percent during 2019-2023. If you want to invest in Dubai homes, now is a perfect time before prices rise again.

The Dubai Expo 2020 will reveal new investment policies for investors and will focus on education and employment, financial models, transportation, travel, and logistics, mobility and communication privileges and opportunities for the minorities in the region. The expo will also explore new ways to integrate technology and modern practices to enhance the experience of real estate development, construction, and other business ventures. For those investors who are just now entering the world of real estate and want to understand more about Dubai before investing, take a look at the city guide for Dubai before making a decision.

How Will Travel and Tourism Increase Property Values?
Dubai connects around one-third of the world's nations and is already recognized as a hub of world-class tourism. It connects developed countries with developing ones and offers engaging and enticing options for travel and tourism for families and singles around the world. When people think of a wonderful vacation destination, they think of Dubai.

The expo will bring in nearly 20 million visitors, and it is expected to have a huge impact on the hospitality and the retail sector of Dubai. Experts predict that the influx of visitors will invoke an additional 70 million occupancies at hotels and resorts, with a boost of over USD 10 billion in retail spending.

​​​​​​​The increase in tourists will definitely make way for major construction projects and will also encourage property development. From budget developments to luxury accommodations, there will be an exponential increase in building and construction.
How Will Energy, Technology, and Other Aspects Provide a Boost to UAE Real Estate?
Since energy, technology, finance, and other sectors will all be discussed at the expo, they are also expected to contribute toward the development and rise of the real estate market in Dubai. Technology is said to be an elemental part of 2020 expo, and the innovators will present new ideas to take real estate, infrastructure development, and construction to a whole new level.

​​​​​​​With new practices, the real estate market in Dubai is expected to flourish at an exponential level. Conventional and traditional energy seminars, ideas and innovations are predicted to provide a powerful backbone to the infrastructure practices, and, together, these will give way to a whole new era of construction in Dubai.
What Do We Make of It?
The Dubai Expo 2020 will create a new era of flawless construction with cutting-edge technology and energy solutions. This will serve as the drive and fuel for a new wave of real estate development in the region. The ideas and technology presented at the expo will pave the way for new opportunities for Dubai's real estate market.

Expo 2020 Dubai will become a platform for a global showcase of the most innovative technology to improve the current methods of construction and real estate practices. With Dubai at the center of it, it will become ground zero for new real estate opportunities for the interested investors.

Some expect Dubai to become the next economic catalyst to serve as the model for the real estate markets around the globe post-expo. We can only wait and see how everything turns out.

Source :
---
---