Related, the Firm Behind Hudson Yards, Will Develop the 240-acre Site

In Silicon Valley, where big-money valuations are commonplace, a planned $8 billion real estate project set to break ground has captured the attention of the region's business community.

The project will transform a 240-acre golf course into a mixed-use development that's already being called the of the West. British architecture firm will handle design and landscaping of the waterfront development near Levi's Stadium, which includes plans for a neighborhood-style streetscape with public square and a 30-acre park. Uber has even proposed building a flying taxi amid the shops, residences, and offices. The first phase is poised to open in 2023.

The size and scope of the largest project under construction in Silicon Valley begs the question of priorities. Of the 9.2 million square feet, 5.4 million square feet will be devoted to offices supporting 25,000 jobs, with one million square feet of retail and entertainment space. Yet only 1,680 residential units are planned to be built. In one of the nation's most , will such large-scale projects, designed to accommodate startup spaces as well as new corporate campuses, further exacerbate the shortage of affordable housing?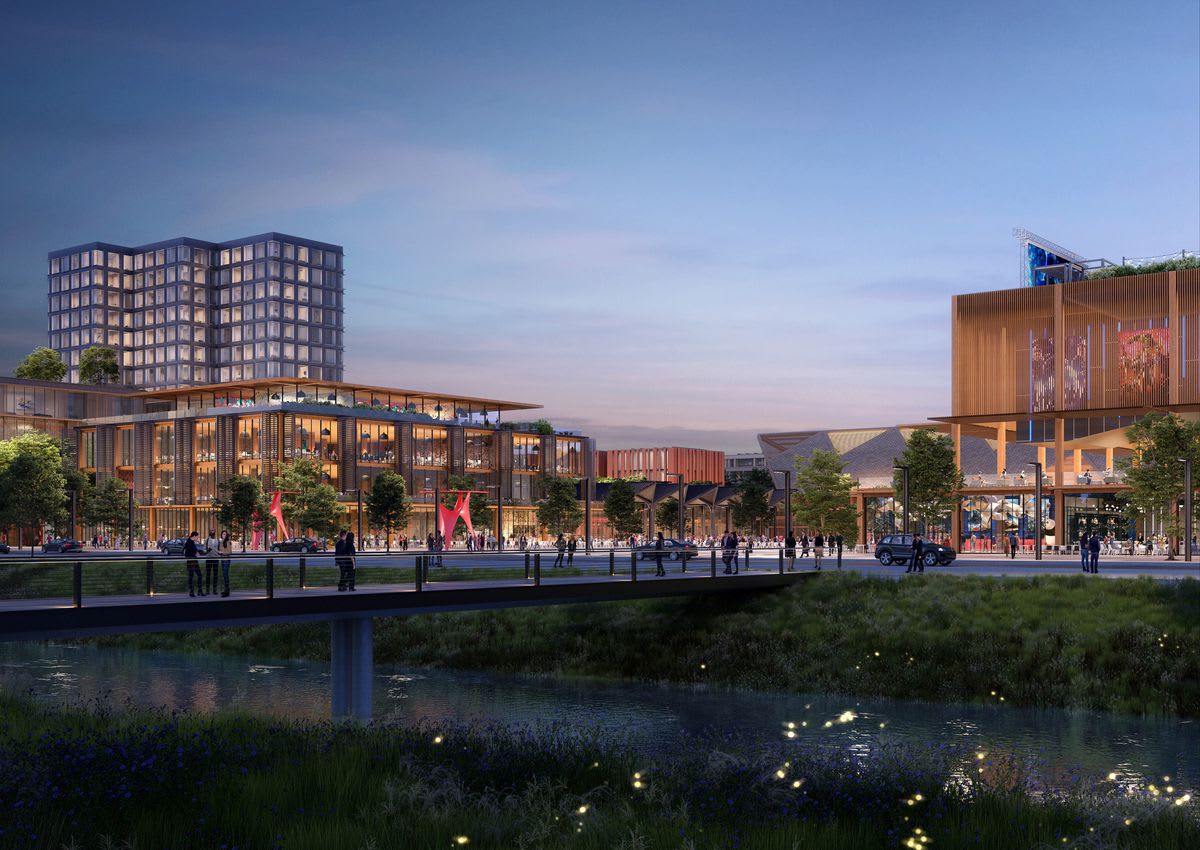 Related believes that creating such a massive, amenity-rich, master planned community, located near big tech companies, will entice them to expand locally, instead of seeking cheaper talent and real estate elsewhere. "Room to grow is a big issue in Silicon Valley," Related executive vice president Steve Eimer told Bloomberg. "Most of these companies want to put their flag down in a place where they don't have to move."

​​​​​​​Turning a golf course into coveted new office space and housing—including 170 affordable units—in an area known for bruising land-use battles shows the market responding to pressure for development. But the site also restricts the number of residential units Related is allowed to build. Because the golf course is located on the site of a former landfill, adding housing would require numerous additional environmental approvals. Santa Clara Mayor Lisa Gillmor said additional housing would be built in nearby neighborhoods, such as 4,500 units planned for nearby .
.
The project, which has been six years in the making, was the subject of a pair of lawsuits by the city of Santa Clara and neighboring city of San Jose, which claimed .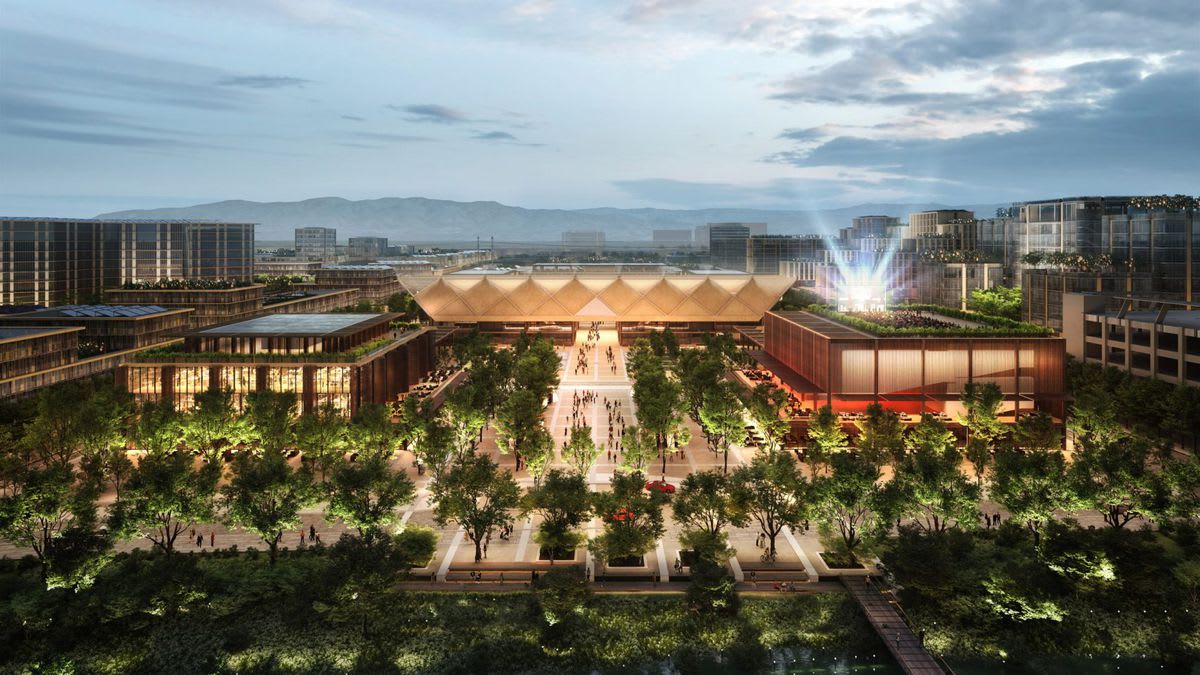 Related has also noted that the project sits within a "transit-rich" area near Levi's Stadium, which is connected to the region via the Santa Clara Valley Transit Authority (VTA), commuter rail and a commuter shuttle program. BART, the region's light-rail service, is expected to connect to Santa Clara by 2025 or 2026 at the earliest.


But before the potential BART connection materializes, the site, which is located near the crowded convergence of U.S. Highway 101 and California State Route 237, does . Tech giants have been criticized for their car-centric development in the Bay Area. , also by Foster + Partners, devotes more square feet to parked cars than employee offices.

Source:
---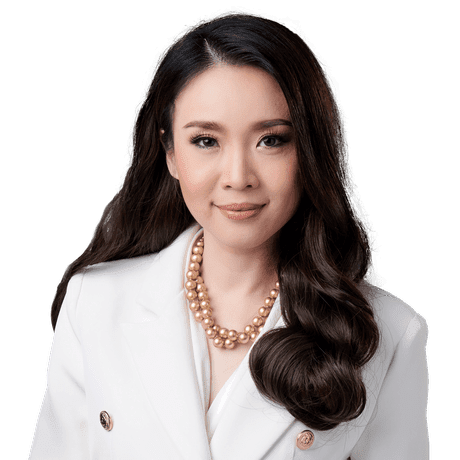 ---