After Chinese Buyers, Canadian, Indians, Mexicans and British Buyers Spend the Most Each Year on Existing Homes in the U.S.​​​​​​​
Foreign investment in U.S. homes has plummeted over the past two years, as a strong U.S. dollar, threats of trade wars and a global economic slowdown puts off overseas buyers, new data shows.

Foreigners purchased $77.9 billion-worth of existing houses in the year from April 2018 through March 2019, a 36% drop from the previous year and half the amount spent in 2017, according to an annual report released Wednesday from the National Association of Realtors.

More: That total includes foreigners who reside permanently in the U.S. as recent immigrants, students or employees, as well as investors and transient homeowners from overseas.

Overseas buyers account for only a sliver of the total U.S. housing market. But that proportion has been shrinking over the past few years and fell to just 1.4% in the 12 months through March, according to NAR's estimates, which are based on surveys sent to 150,000 U.S. real estate agents.
Foreign Buyers Spending Significantly Less on U.S Existing Homes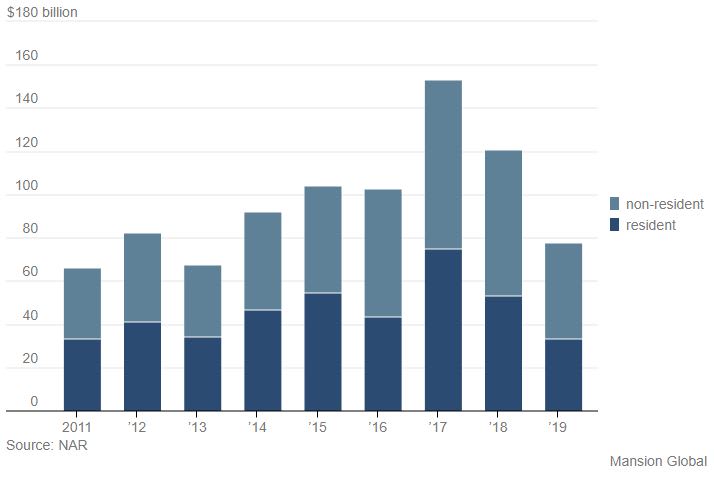 For seven years now, Chinese buyers have been the biggest spenders from other countries on U.S homes. But deteriorating trade relations and stricter regulations from the Chinese government have successfully stymied the flow of Chinese investment in U.S. real estate.

"China's growth has moderated in the wake of tighter regulations by Chinese authorities on commercial bank lending to control financial system-wide risks," the report said. "Higher U.S. tariffs on about $200 billion of Chinese exports also appear to be pulling back growth."

By NAR's estimate, total sales to Chinese buyers fell to only $13.4 billion, a six-year low in the year through March. That's less than half of what they spent from 2017-18.

Beside deteriorating relations with China, a strong U.S. dollar and shifting economic conditions are largely to blame for the slowdown.

A strong dollar makes it harder for foreigners to purchase U.S. homes or even travel to the U.S. In one of the more extreme examples of the past year, a Brazilian buyer would now need to spend 22% more Brazilian reals to buy the same house in the U.S. than they did a year ago, according to the report.

"With U.S. median home prices rising by 4% on average during April 2018 through March 2019, U.S. home prices measured in British pound, euro, or yuan rose by 5% and by more than 10% in Indian rupee or the Brazilian real currencies," according to the report.

After Chinese buyers, Canadian, Indians, Mexicans and British buyers spend the most each year on existing homes in the U.S., respectively—all of which pulled back from buying homes over the past year.

From Penta: British buyers spent the most of any nationality per home, with a median sale price of US$510,700. Still, their activity in the U.S. housing market has dropped off by around two-thirds over the past two years, according to the most recent figures.

The rise and fall of certain foreign buyers in the U.S. housing market affects some areas of the country more than others. Some cities, such as Miami, rely on a broad pool of overseas activity, for example.

As usual, Florida was the most popular destination, with one-fifth of all foreign buyers headed to the Sunshine State. California came in second, attracting around 12% of all foreign sales, followed by Texas and Arizona.

Source:
---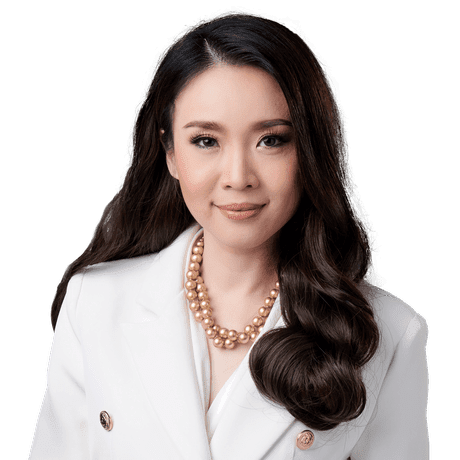 ---